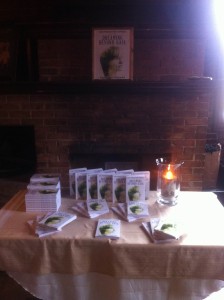 It's finally out! Our Forgotten Fathers: Dreaming Beyond Gaia, Book I is out and available in both Print and eBook!
It has been a long time coming, but putting out my first book is a dream come true. It's something I've wanted to do since I was in the 4th grade, and finally, with the help and support of some wonderful friends and family, it's out.
This past Sunday, November 10th, we had a book release party. It was so much fun. It was something I didn't want to do when my wife brought it up, but I'm so glad she twisted my arm. It was one of the most special nights in my life.
We had lots of people show up, all smiles and congratulations, and I was grinning the whole night. It was a blast getting to sign books for people, and write them a little message about how much their support has meant to me.
And, by the end of the night, we'd sold just under 100 books! Neither my wife or I could believe it!